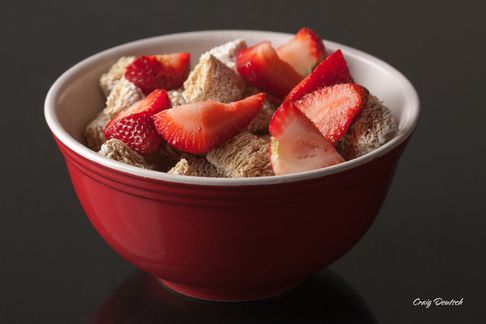 Congratulations Craig Deutsch!
Craig made a bowl of cereal not only look sharp and perfectly lit, but made it look extremely appetizing.
Getting such a well composed and lit photo of products is not an easy job and it was very hard to choose from this photo and all the other awesome product photography shots that were in the album alongside this one. Craig took this shot at our Product Photography: Lighting and Technique Photography Class on
July 21, 2012.