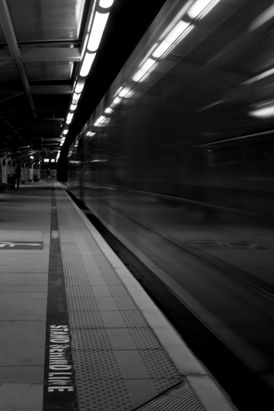 Congratulations Jennifer Hughes!
Jennifer made some creative choices that truly paid off with this amazing black and white photo. Not only
does she take a great perspective and use lines to draw your eye to different focal points, she catches the train going by with a slower shutter speed making this amazing effect with the movement of the train. Jennifer took this shot at our Night & Low Light Photography Class on July 24, 2012.