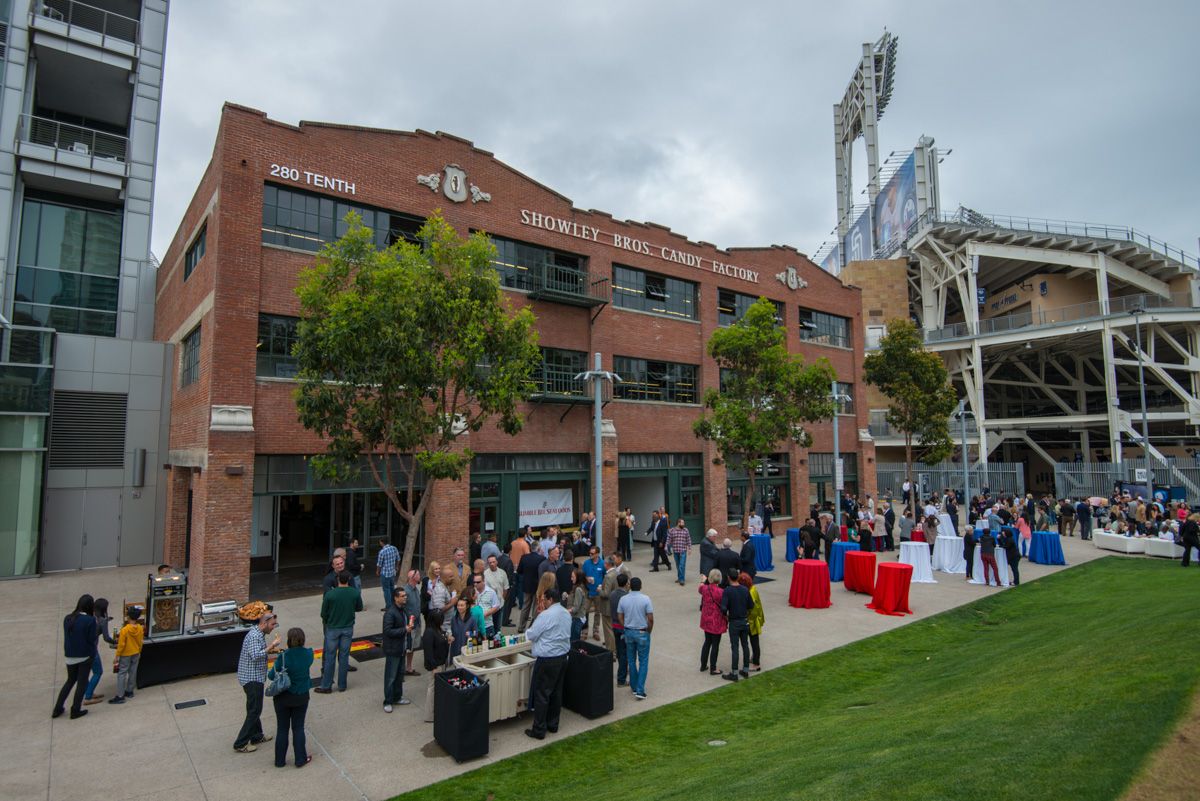 27 Apr, 2014
Jason Kirby
bumbleebee seafood, corporate photography, Event photography, Grand Ppening, petco park, ribbon cutting, san diego photographer,

Nothing says reliability and availability than getting a phone call from one San Diego's most recognizable brands at 11:30am on a Friday and having them need a photographer to arrive at 3:00pm that day. Something we pride ourselves on is our big team of photographers here in San Diego to make sure we always have availability for our clients regardless of when they need us, even if it is last minute.

Grand Opening at Petco Park

Bumblebee Seafood, LLC has recently moved into their new offices in the historical candy factory building in Petco Park. It is an incredible building and we had the benefit of shooting their grand opening and ribbon cutting ceremony. There were over 500 people at the event with employees, families, neighbors and business partners in attendance. Former mayor Jerry Sanders, current mayor Kevin Faulconer, and the Ron Fowler, President of Petco Park were all in attendance for this event. As you can see in the photos we got some great photos of them and Petco in the background. We worked closely with Bumbleebee's staff to capture shots of their mascot interacting with guests, people enjoying the food and the ambiance of the event.

You can see some of the photos from the event below and can tell that is was a fun and well put together grand opening. If you ever need a photographer in San Diego for event photography please think of The Right Light Photography.