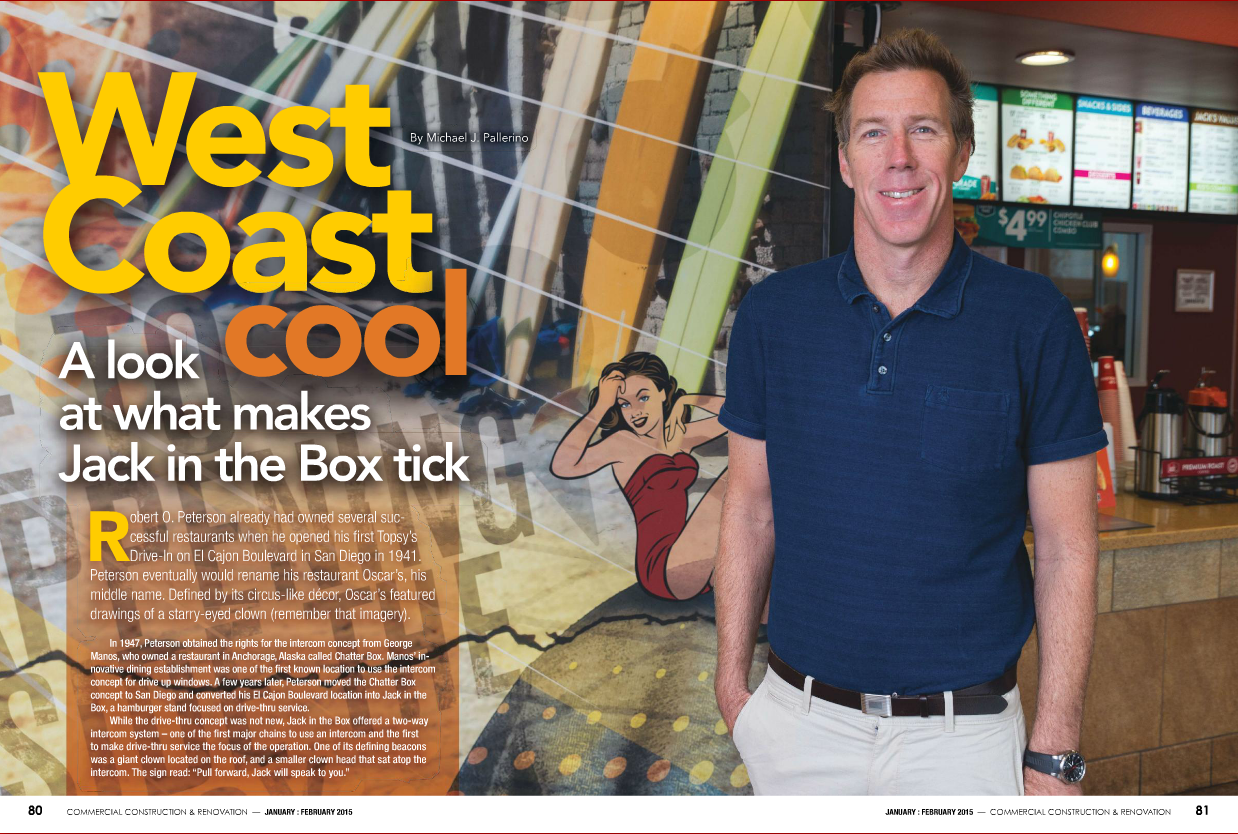 15 Apr, 2015
Jason Kirby
corporate headshots, corporate images, corporate marketing images, Environmental Headshots, magazine cover shoot,

We got to work with a very cool local corporation you might of heard of…Jack in the Box. Their Director of Architecture, Eric Kerley, was in charge for the new redesign and branding that the company has been performing nationwide was being highlighted in a commercial design magazine. It was a cool and quick shoot we got to do. Jay & I showed up earlier to be greeted with an overcast sky so we weren't stoked on that but we made due and still got some decent shots. Our goal was to get a few shots of him inside and outside demonstrating his work and designs. The magazine was thrilled with the shots and given that we only had 20 minutes with Eric with poor weather conditions we were satisfied as well. It was a pretty interesting shoot because we got to go into the kitchen and check out the inner workings of the Jack in the Box. It was surprising small, they do a lot with very little space.

Here are the shots we took used in the article about him…Oh and he made the cover!